In between almost dying (after the car accident and before I was almost run down by a speeding white pickup truck outside the library this morning), Rachael and I went on an excursion to Indianapolis to meet up with our friend Maureen and my coworker Juliann AND go to a book signing. We got to go meet YA author
C.J. Redwine
AND we got to see
Rae Carson
again and pick up their new books. New SIGNED books.
Because we are Knitters, this trip also involved two
yarn
store
visits. Knit Spot in Indianapolis was our favorite. And yes, that is
Habu
.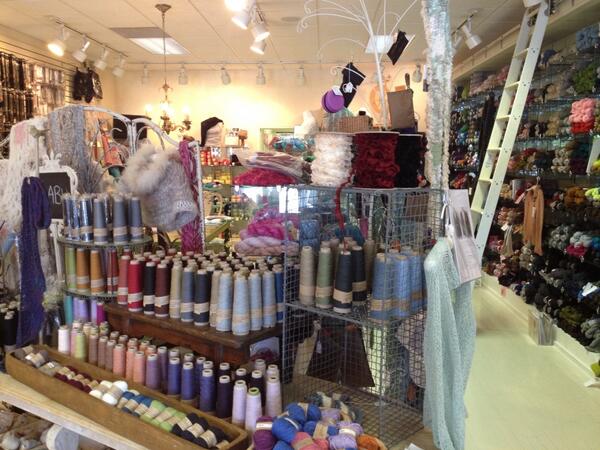 And because we love food, our trip also involved a trip to a yummy
sushi place
in Kokomo. This is my bento box. I ate ONE PIECE of the sushi. I am proud of myself, because usually when I try to eat sushi, regardless of what it contains, I try to throw up the sticky rice the second it touches my tongue. I need rice to be drenched in sauce if I'm going to eat it, apparently.
AND a
cheese shop
. And a
cupcake shop
. We HAD to bring the authors cupcakes. It's what we DO.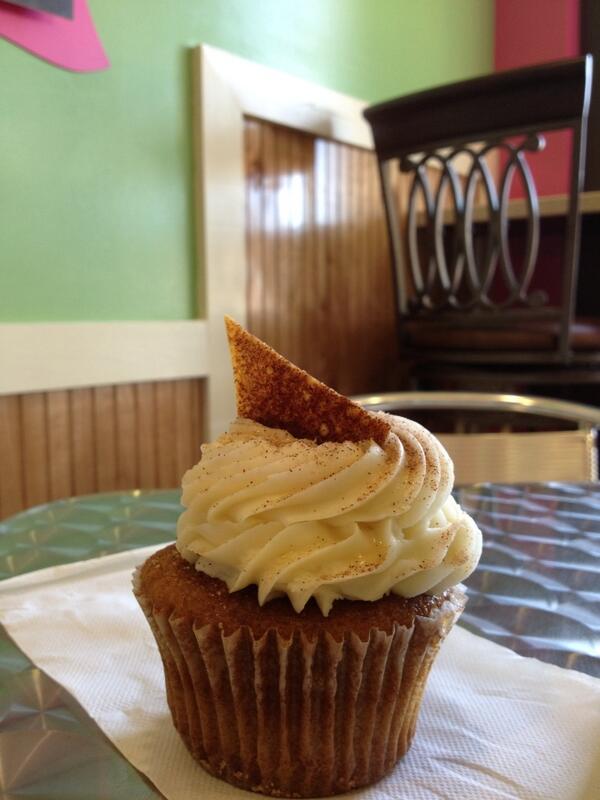 And a
pizza place
.
And the Barnes and Noble Cafe.
Don't you judge us.
It was Juliann's FIRST book signing, and I am proud of insisting she leave college the second her last class of the week ended so she could come. I mean, why stay on campus when you can go to a book signing? That's ridiculous.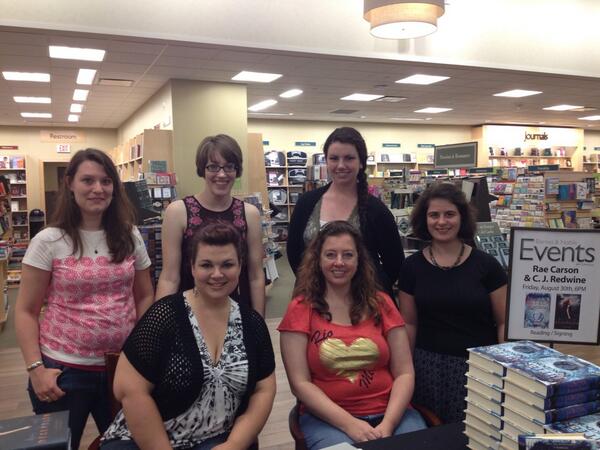 We had a blast, and my head didn't fall off, even with my car-accident neck issues, which are obvious if you look at the weird way I am holding my self. What is up with that hunched neck look? Not attractive, Laura.
While I was at the bookstore, I snatched up Rae Carson's
The Bitter Kingdom
, which I couldn't wait to get my hands on, and
Defiance
, which is the first in C.J. Redwine's trilogy. I also discovered that Jasper Fforde's
Song of the Quarkbeast
had finally been released in the states, so I fangirled a little bit, then bought it, too.
It's a really good thing I just went through my bookcase, because if I hadn't, I would have nowhere to put all the new books coming out this fall.
Christine Johnson
stopped by, too (she took the group picture) and so did
Mike Mullin
. It was a YA Lit party. Basically, the most fun ever.